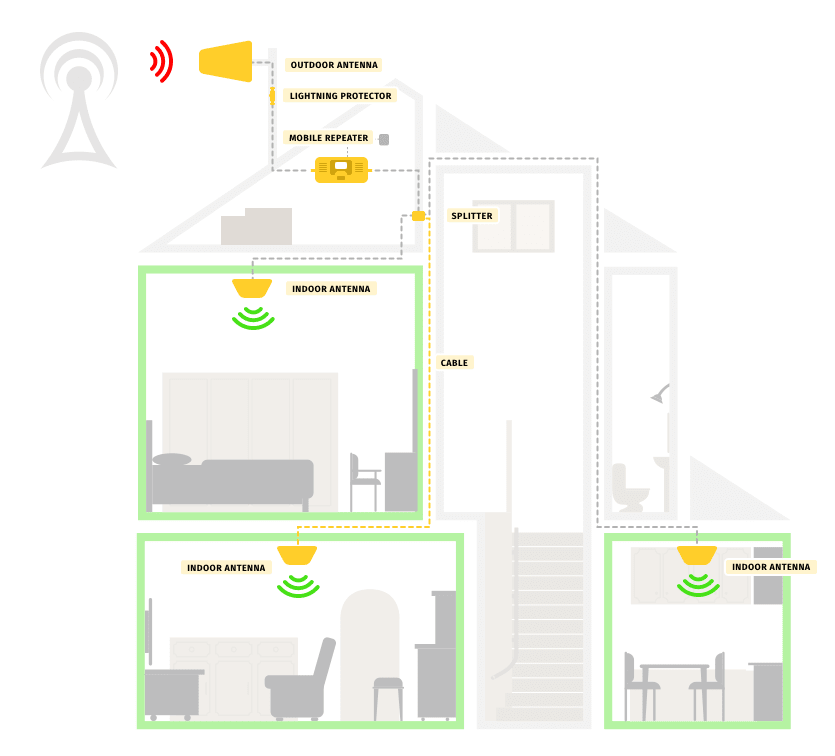 How cell phone signal booster resolves cell connection problem?
In today's world we can't imagine ourselves without our cell phones. We are so accustomed to staying connected in a 24/7 regime that we feel ourselves uncomfortable when our phones have empty batteries or if we have left them at home before going out.  Nevertheless, are the situations when your phone is in your pocket and its battery is charged but you still can't make a call familiar to you? If yes, then you definitely know what cell signal problems mean.
A wide range of various reasons including infrastructural and landscape peculiarities may lead to these issues. Nevertheless, the solution has already found. And you can order such a solution on our website. As you may have already guessed, we are speaking about cell phone signal boosters. These devices are actively gaining popularity. And it is clear! In our society people don't want to tolerate with a weak cell signal and are ready to use special tools to increase cell phone reception. 
We can offer you signal boosters for buildings (houses, flats, offices, public places) and vehicles (cars and boats). Cell phone boosters represent themselves entire sets. Each of these devices has one signal booster box that works together with two antennas. The key element of each phone booster kit is namely a signal booster box. It is responsible for improving a bad signal. But before a booster box gets the signal, this signal should be caught by one antenna. And after it is improved, it should be distributed by the second one. As you see all the elements of a phone booster set work in close collaboration. Antennas of a network signal booster are connected with a booster box via cables.
In our catalogue you can find different models of highly efficient cell phone signal boosters that can be used for amplifying signals of different types transmitted by a huge number of cell services providers.
So, if you have cell signal problems, your main responsibility is to make up your mind which type of signal should be improved by your cell phone booster and what area should be covered with your boosted signal.
And ours — is to provide you with the best signal booster for cell phone ever!